Meet our Producers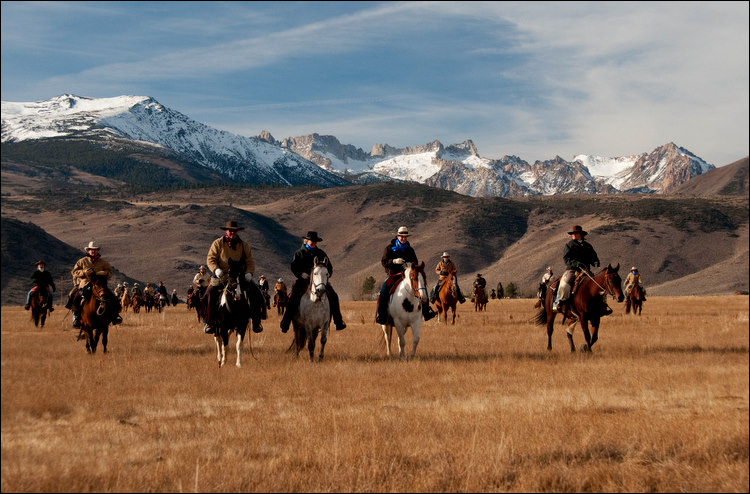 Producers throughout Utah and the Intermountain West participate in the UBIA bull test and sale. Feel free to contact them with your questions.
Rancher profiles are available whereever the Ranch name is highlighted in blue. Click the link and read more about their operation.
The UBIA is proud to recognize Jim Lisonbee as the Seedstock Producer of the Year.

Jim was recognized for his contributions to improve the seedstock available to the cattle producers in the Intermountain region.
Arrow H Ranch

Balancer

Dave Hermansen
528 W. 2050 N.

West Bountiful, UT 84087

Phone: (801) 292-0185

Cell: (801) 243-9890


Email: dancin_fox@yahoo.com

Bastian Red Angus
Kent Bastian
P.O. Box 54
Neola, UT 84053
Phone: (435) 823-4547
E-mail: ekbastian@ubtanet.com

Bingham Angus
Lloyd Bingham
Route 1 Box 1218
Roosevelt, UT 84066
Phone: (435) 353-4411

Cell: (435) 724-2127
Email: kacr@ubtanet.com

Conley Moon Angus
HC 64 Box 109
Duchesne, UT 84021
Phone: (435) 738-2283

Cell: (435) 822-2283
E-mail: cemoon@ubtanet.com

Crozier Angus

Kelly Crozier

P.O.Box 248

Neola, UT 84053

Phone: (435) 353-4484

Cell: (435) 671-9448

Email: kcrozier43@hotmail.com

Doug Hall Herefords (See Profile)
1634 M. Road
Fruita, CO 81521
Phone: (970) 985-2938
E-mail:dmchall@hallherefords.com
Website: www.hallherefords.com

Farnsworth Angus Ranch
Ray Farnsworth
P.O. Box 842
Fort Duchesne, UT 84026
Phone: (435) 722-4213

Cell: (435) 823-5594
Email: rayelva@ubtanet.com


Hermansen Cattle Co.

Jeremy Hermansen

26550 N. 11100 E.

Fairview, UT 84629

Phone: (801) 420-4553

Cell: (801) 372- 5569

Email: hcp4553@ymail.com

HB Cattle Company (See Profile)
Charolais
David Blackham
1 W. Main
Mt. Pleasant, UT84647
Phone: (435) 462-2434
Cell: (435) 851-2434
Email: david.blackham@yahoo.com


Lisonbee Angus Ranch
James & Lisa Lisonbee
RT 4 Box 3071-C
Roosevelt, UT 84066
Phone: (435) 722-0668
Cell: (435) 724-2318
Email: james_lisonbee@yahoo.com

Lowe Livestock, LLC
Black Angus
Lorin Lowe
1038 E. 760 N.
Orem, UT 84097
Ranch located in
Toquerville, Utah
Phone: (801) 369-1030
Email:info@lowelivestock.com
website: www.lowelivestock.com




Lyle Taylor
Red Angus
2271 N. 1500 W.
Vernal, UT 84078
Phone: (435) 789-0530
Cell: (435) 790-8880
Email:lyletaylor@ubtanet.com

Larsen Angus

Maben Larsen

P.O. Box 164

Holden, UT 84636

Phone: (435) 253-0638

Email: maben.larsen@gmail.com

McPherson Farms
Black Angus
Paul McPherson
885 W. 200 S.
Nephi, Utah 84648
Phone: (435) 623-1421
Cell: (801) 362-7150
E-mail: mcphersonfarms@msn.com
Andrew McPherson
1370 N. 600 E.
Nephi, UT 84648
Phone: (435) 632-0375
Cell: (801) 404-0969
Email: andrew.mcpherson1.icloud.com




Mower Charolais (See Profile)
Ben Mower
HC 65 Box 20
Altamont, Utah 84001
Cell: (435) 823-3392
E-mail:mowercharolais@yahoo.com

Murray Black Angus

Tyson Murray

P.O. Box 433

LaPoint, UT 84039

Phone: (435) 790-2025

Email: murrayblackangus@yahoo.com

Oldroyd Angus Ranch

Steve & Lori Oldroyd

1220 S. 2500 W.

Vernal, UT 84078

Phone: (435) 789- 2975

Cell: (435) 828-2975

Email: sawdse@ubtanet.com

Oliver Brothers Herefords
NathanOliver
331 E. 100 S.
P.O. Box 331
Levan, UT84639
Phone: (435) 660-9560

Cell: (435) 660-0291
Email: nholiverherfords@gmail.com

Phil Allen & Son
Phil and Shannon Allen
Polled Hereford
P.O. Box 120074
Antimony, Utah 84712

Phil: (435) 624-3236
Shannon: (435) 624-3285
E-mail: sjallen@color-country.net

Roger Turner

Gelbvieh

595 E. 300 N.

Lehi, UT 84043

Phone: (801) 473-6303

Email: turnermom@hotmail.com

Shadow Mountain Cattle
Gelbvieh, Black Angus & Balancer
Daniel Taylor
1928 N. Lake Rd.
Genola, UT 84655
Phone: (801) 754-5246
Cell: (801) 376-8412

Steve Smith Angus

Steve Smith Gelbvieh

9200 W. 8570 N.

Lehi, UT 84043

Phone: (801) 768-8388

Cell: (801) 368-4510

Email: stevenkaysmith@gmail.com

Strawberry River Angus

Travis Clayburn

P.O. Box 44

Duchesne, UT 84021

Phone:(435) 548-2335

Cell: (435) 823-1495

Email: tclayburn@ubtanet.com

Angus

Robert Law
520 Sunset Dr.

Kaysville, UT 84037

Phone: (801) 200-1979

Email: lawrobert50@yahoo.com

Top Hat Farms

Simmentals
Chris Beins
11945 N. 3400 W.
Deweyville, UT 84309
Phone: (435) 257-0654
Cell: (435) 452-1806
Email: s_c_huntfarms@yahoo.com
Website: www.tophatsimmentals.com

Walker Angus
Shane Walker
P.O. Box 246
Mona, UT 84645
Phone: (435) 660-1347
Email: shanenkris99@gmail.com

Westwood Angus
Tim Westwood
175 N. Hwy 22
Antimony, UT 84712
Phone: (435) 624-3249
Email: thwestwood@gmail.com